Holidays on a farm in Saalfelden at the Oberdeutinghof
3 generations live together at the Oberdeutinghof. For more than 25 years, we have managed the farm together according to the guidelines of the "Bio Ernte Austria" ("organic harvest Austria") association. Because our farm has been under family ownership for more than 400 years, we received the award "Erbhof" ("inherited farm").
Top-class facilities in a historic ambience
Our romantic farmhouse has been renovated with love and care – the atmosphere of past times has been combined with the conveniences and comforts of today. We invite you and your children to enjoy the beauty of nature, to relax or to experience everyday life on our farm. We provide a total of three holiday apartments as cosy retreats on our family farm in Saalfelden.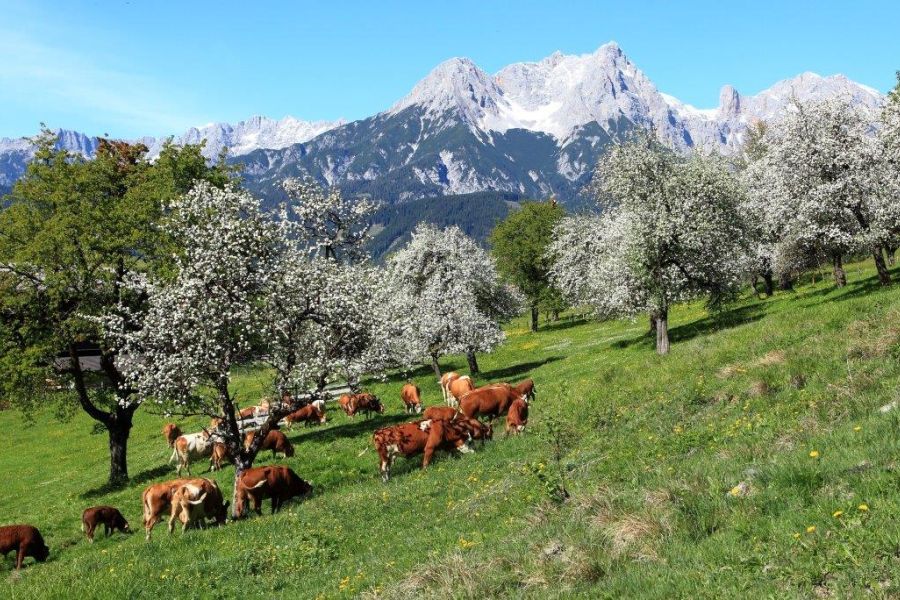 The animal world on the farm
60 cows with their calves and many pet animals, for example cats, goats, rabbits and chickens, make our Salzburg farm come alive and the perfect holiday destination with children. Our goats and kittens, our pony "Luci" and our two Noriker stud mares love to be fed, petted and stroked. Of course, our guests can also try out their fishing skills at our own fishing pond and catch their meal themselves!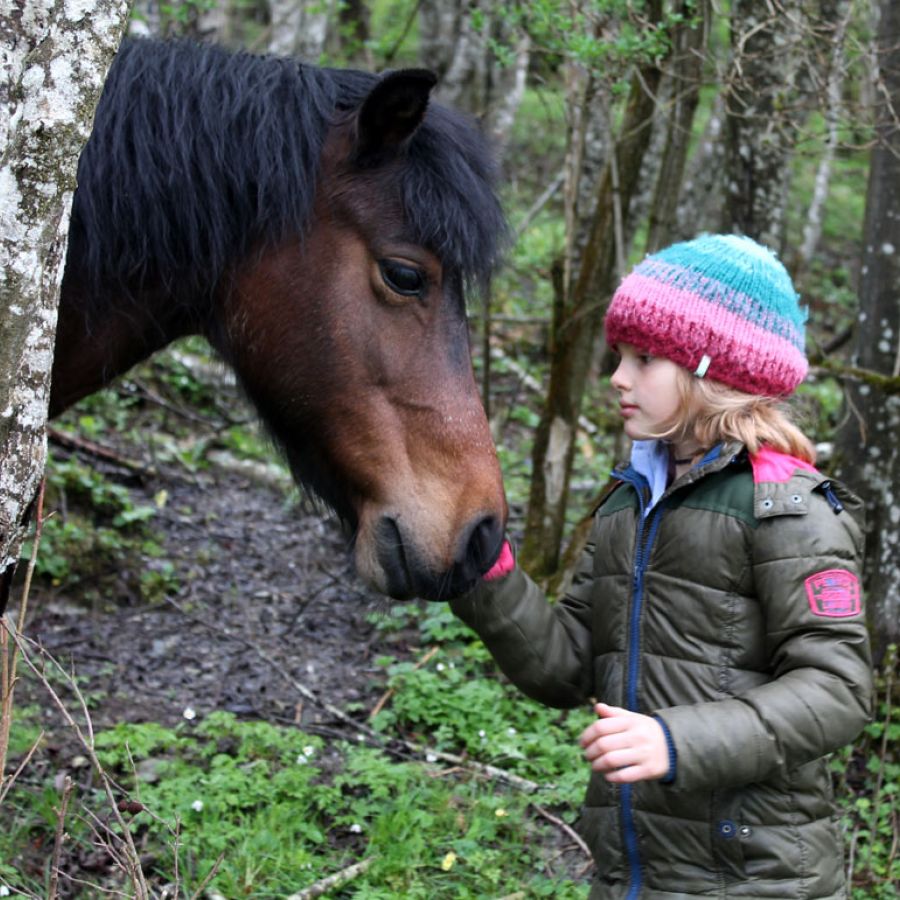 Holidays in nature – a paradise for children
The sunbathing lawn with loungers, garden furniture and a comfortable Hollywood swing invites you to relax whilst the children let off steam on our playground with trampoline, nest swing, seesaw and sandbox. Pedal vehicles and go-karts are also available! Or you can enjoy an exciting game of table tennis. Farm holidays at Oberdeutinghof in Saalfelden are exciting, and always have new adventures in store! Rest assured: Your children are in safe hands with us, because our farm has been awarded the safety badge by the Austrian Social Insurance Institution for Farmers.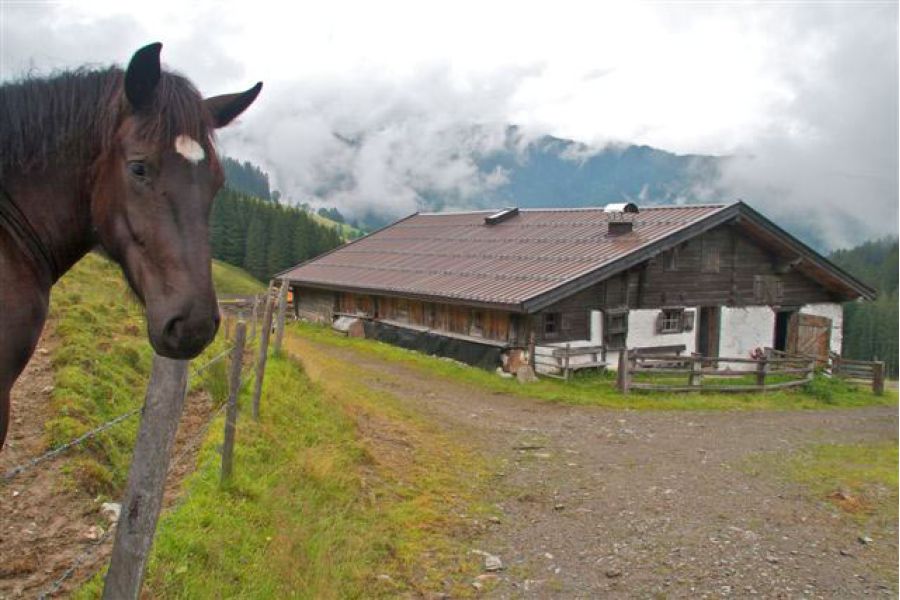 Excursions to our farm's own alpine farming area
Our cows and Noriker horses spend the summer on our alpine farming area in Dienten. We visit our animals at least two times per week, come with us! The alpine farming area lies 1000 m above sea level and is always worth a visit thanks to its magnificent location and beautiful mountain panorama. In the winter, this place is a popular destination for skiing tour enthusiasts.

---